Tennessee Educational Technology Conference
30th Annual Tennessee Educational Technology Conference
November 28-30, 2012 ~ Nashville Convention Center
Designed specifically for school and district educational technology leaders and instructors, TETC offers opportunities for growth and development through training sessions, labs, workshops, interest sessions, and peer networking. TETC is the premiere venue by which educators are able to better the knowledge, quality and access to educational technology and integration in the school systems of Tennessee, benefitting children and communities statewide.
The 2012 TETC Conference will take place November 28 - 30, 2012. It will be held at the Nashville Convention Center
, 601 Commerce Street, Nashville, Tennessee, 37203.
Note: TASL and CEO credits are offered. more info
Presented by:
The Tennessee Department of Education, Division of Curriculum & Instruction
Conference News & Updates
- 2012 Session Listings
Click below to view the available sessions for each day:
-Conference Registration is Now Available! Visit the Registration page for more information.

-TETC has issued the 2012 Call for Proposals! If you're interested in presenting a session at TETC 2012, check out the Presenter Information page for details on how to submit your proposal.
- Exhibitor Registration Now Available! TETC is looking for innovative and leading vendors to showcase their products and services at this year's conference. If you're interested in being an exhibitor, visit the Exhibitor Information page to learn about how to register.
Keynote Speakers
Wednesday Keynote: Jeff Piontek
Jeff Piontek is an author, keynote speaker and teacher (most importantly). He has worked with U.S. school districts nationally on affecting educational change and reform. Jeff is a former Director of Instructional and Informational Technology for the NYC Department of Education and State Science Specialist for the Hawaii Department of Education. Jeff is an educational innovator and has been the keynote for many conferences nationally and internationally, working across the United States, in Canada, Europe, the Middle East and China. His expertise in educational technology includes design thinking, digital storytelling, mobile learning, the common core and the design of innovative spaces for learning. He has received many accolades including an award for "Innovation in the Economy by an Individual" from the Governor of the State of Hawaii for his STEM education work.
---
Thursday Keynote: Steve Dembo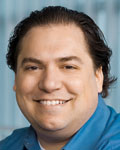 As a former kindergarten teacher and school Director of Technology Steve Dembo is a pioneer in the field of educational social networking. Currently serving as Discovery Education's Director of Social Media Strategy and Online Community, Dembo was among the first educators to realize the power of blogging, podcasting, Twitter, and other Web 2.0 technologies in connecting educators and creating professional learning communities. He has been instrumental in the explosive growth of the Discovery Educator Network and its online presence at http://community.discoveryeducation.com.
Steve Dembo is a course designer and adjunct professor for Wilkes Unversity where he serves as class instructor for the Internet Tools for Teaching course within the Instructional Media degree program.
In 2010, the National School Board Association named Dembo one of "Twenty to Watch," a list honoring individuals finding innovative ways to use technology to increase classroom learning. He was named one of the Top 100 EduBloggers by the Online Education Database in 2006. That same year, the Discovery Educator Network (DEN) website, which was created and is managed by Dembo, was honored with an Award of Excellence from Technology and Learning magazine.
Dembo's continued excellence in developing the online presence of the Discovery Educator Network was honored again in 2007 with a Distinguished Achievement Award for Instructional Website from the Association of Educational Publishers, and again in 2008 with a BESSIE Award for Best Professional Development Website. In 2009 the Discovery Educator Network was the recipient of the inaugural Best in Tech award for Professional Development and Resource Solutions by Scholastic Administrator magazine.
In addition to demonstrating continued innovation in serving Discovery Education's online community, Dembo continues to be a prolific web writer whose personal blog and companion podcast, Teach42, has served as inspiration for tens of thousands of educators around the world. In 2009 his blog was recognized as one of 20 Must-Read Education Technology blogs by ACE Online Schools and was nominated for Best Individual Blog and Best EdTechSupport Blog at the Edublog Awards. In addition, Dembo has been recognized as one of the top 50 educational bloggers by Social Media Explorer.
Steve Dembo is also a dynamic speaker on the capabilities of social networking, the power of educational technologies and Web 2.0 tools, and the ability of digital content to empower teachers to improve student achievement. He has delivered keynote and featured presentations at dozens of conferences including ISTE, TCEA, FETC, GaETC, METC, MACUL, CUE, ICE and Tech Forum. He has conducted hundreds of virtual presentations and regularly hosts the Discovery Educator Network's EdTechConnect and Discovery Connect monthly webinar series. Dembo also participated in the 2008 Nokia Open Labs as an expert on mobile phone integration in education.
Steve Dembo appears courtsey of Discovery Education.
Who Should Attend?
School and district level technology professionals, including:
K-12 Classroom Teachers
Technology Coordinators/Directors
Higher Education Professionals
K-12 School & District Administrators
Technicians and Network Administrators
Computer Lab Teachers
K-12 Library Media Specialists
Professional Development Trainers
Educational Consultants
Technology Coaches
Focus Areas
Conference sessions will focus on:
Instructional Design & Curriculum Delivery
Digital Content
Communication & Collaboration
Digital Innovation
IT Leadership & Policy
Mobile Technology
Infrastructure
Contact Us
Email: TETC.Conference@tn.gov
Phone: (615) 532-2491
Fax: (615) 532-6279
Many answers can found under the FAQ section.
TETC
710 James Robertson Pkwy.
Andrew Johnson Tower - 5th Floor
Nashville, TN 37243